If you have a property in Trabzon and you want to sell it, get in touch with us today. Since 2004, Trabzon Homes is the leader real estate company in Turkey with good prestige and 17 years of experience in the real estate market.
Why You Should Sell Your Property Through Trabzon Homes?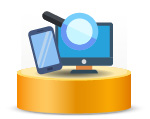 Maximum Visibility
Your property will be listed on our company website that gets tens of thousands of visitors from different nationalities daily, and major real estate portals. So your property will have maximum visibility via many platforms giving your property excellent exposure locally and internationally.
International Buyers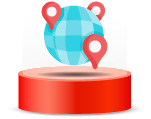 Your property will be published in 10 different languages, besides the local language. We have an experienced team who speak more than 20 languages. This means that your property also can be bought by international buyers from all over the world, not only the local buyers. Get ready for a global selling process.
Professional Advertising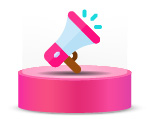 Selling a property requires strong advertising skills with a professional team. Our professional photographer takes your property' photos and the experienced editor team writes your property description and publishes it up for sale in more detail.
One-Stop Agency
You will get all the services you need to sell your property under one roof:
•Customized Marketing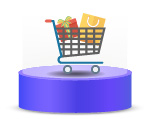 •Key Keeping
•Official Paperworks
•Viewing Tour Organisation
•Filtrating Non-Serious Buyers
Real Estate Valuation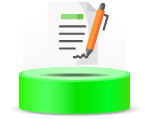 Since 15.02.2019, it's mandatory to have a property appraisal report for each overseas property sale. When you buy a property in Trabzon with us, we will guide you to find the real value of your property with our experienced team that works with real market data.
100% Happiness & Zero Failure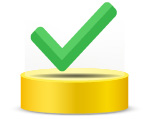 We have completed thousands of property sales locally and internationally and delivered the title deed with zero failure as well. In that mean, you will sell your property by taking advantage of our reputation and experience. A successful sale process without any problem will uplift of happiness both buyer' and seller'.
Stages of Selling Your Property with Trabzon Homes
1. Firstly, we need to see all the documents related to your property such as the title deed, and habitation certificate. Before putting the property on the market, we must check that whether there is a debt belong the property. Since Land Registery Office doesn't allow it, there must not any debt; all taxes and bank mortgages over the property must be paid fully before the selling.
2. To find out the best price of the property in line with its features, we will check the property physically. You should complete all necessary repairs and maintenance that your property needs to make a great first impression. Well-presented and maintained properties typically sell faster than tatty and average-looking ones.
3. If we mutually agree to put your property on the market, our professional photographer takes photos of your property and adds them to our website. After listing, you need to be ready for the viewing tours requests, urgent ones as well. For these tours, you can leave your key to someone you trust or leave it with us to keep it in our office safely if you are not living in Turkey.
4. After we find a buyer, we will manage the process on your behalf and get in touch with you to keep you informed about the whole process of getting a deposit and signing the title deed.
What Is the Cost of Selling a Property?
If you have owned the property for 5 years or more, you are discharged from paying income tax. Apart from that, we charge real estate agent feer to complete the process and you will also need to pay individual expenses and make certain that all bills of property are paid in a timely.
How to Successfully Sell a Property?
FAQ
Q: How long will it take to sell a property in Turkey?
A: First of all, the most important factor determining the selling period is the price. The average time period to sell a property in Turkey is between 3-6 months if the property priced reasonably according to the market conditions. During our agreement, to sell your property, we will responsible for all marketing tools that guaranteed to reach the widest number of buyers. However, selling a property is not always the result of whether we are doing our job correctly. We may not always be able to influence the volatile market conditions. If you want to sell your property as soon as possible, you should set up a price below the market prices that can help us achieve selling fastly.
Q: Should I be in the property during the viewing tours?
A: No. If you are not in Turkey or do not have time for this, you can drop your key at our office to make a viewing tour as soon as possible. Our agents will guide and answer buyers' questions during the tours as if you were there.
Q: How is my property sale price determined?
A: Thanks to our agreement, you will benefit from our local experts' experience that allows you to find the most ideal price for your property. They have good knowledge of the property conditions and prices in the location, thus you will get the best combination of market knowledge and experience over the similar properties, circumstances of constructions in experts' practice area.
Q: Will be there plenty of viewing tours for my property?
A: Yes, there will be too many viewing tours requests. But we aim is to understand what expect potential buyers and meeting them with what they are looking for. Therefore, if there is any non-serious intend or incompatible situation, we do not set up a viewing tour for your property.
Q: How is the process of selling my property through Trabzon Homes if there is a serious buyer?
A: Once the buyer has decided to buy your property, we invite both two sides to our office to determine the terms of the agreement. Then, title deed application procedures start after signing the sales agreement which contains all the terms of the process and paying the deposit amount.
Q: When will I get the full payment?
A: You will receive the full payment when the time comes for the title deed conveyance day. According to the real estate sales customs of Turkey, all payments should be done just before the conveyance signatures.
Q: Can I sell my property in furnished condition?
A: Yes, you can sell your property with furniture. There are many furnished houses and apartments in our property listing.
Q: What kind of properties do Trabzon Homes sell?
A: We sell all kinds of properties; apartments, villas, houses, commercial properties, hotels, lands, and more.
Q: I prefer not to hang a "For Sale Board" on my property, is that important?
A: This decision is up to you, but numerous investigations have shown that hanging signboards to the property increases requests by 20%.
Q: I can organize all the advertising works; hang a "For Sale" board and can sell my property by myself. What are the advantages of cooperating with a real estate agent?
A: Individual advertisements are viewed 200% less compared to professional advertisements; you should go over the extra mile to show your property to potential customers by yourself. In addition, you should struggle with too many unimportant calls and non-serious clients. In that situation, the process could be getting very stressful and take your time. Buyers want to work with professional agents to complete the agreement as quickly as possible without failure for both sides. There are many factors besides these, but these are the most important.