Trabzon Homes offers an excellent property management service provided by professionals that bring high profits to homeowners in Turkey. Our experienced and professional team provides an overall, proactive, and transparent service.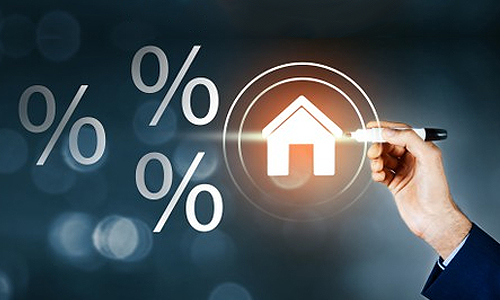 Improve Your Profit
For most people besides being a dream, buying a property overseas is considered an investment. You can make a good income by renting it out for short-term stays when it is available if you are staying at your overseas property in Turkey for short periods during the year. By bringing you higher rental income, rental property management service doubles your return on investment.
This is the service you are looking for if you are an investor who is willing to make investments in rental income properties. Property management services will help you keep your properties in the best way possible.
What is a Property Manager?
We take care of the daily works of your property such as cleaning, bed linen change, taking care of the flowers, etc. as well as renting out your home. Rental real estate management handles the day-to-day affairs of operating a rental property and helps to rent the property. We help our customers maintain their locate and retain tenants, properties day-to-day, supervise maintenance and collect rent. Duties may vary and they depend on the type of property being handled.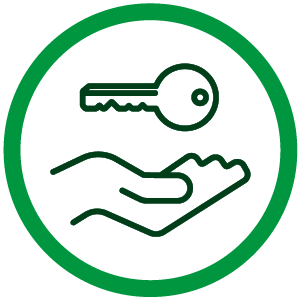 • Key Holding Service
24/7 check-in and check-out! For your guests and tenants, we hold your keys safe in our offices to hand over when necessary.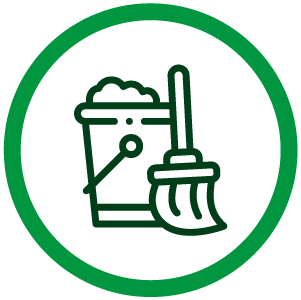 • First-Class Housekeeping
We offer professional housekeeping services such as the highest quality laundry and cleaning services.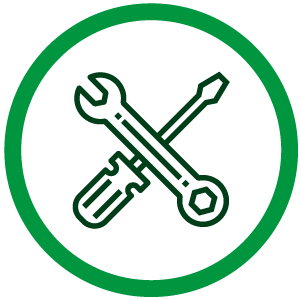 • Maintenance Service
We treat your home as it was our own, that is why we carry out the necessary maintenance for your property.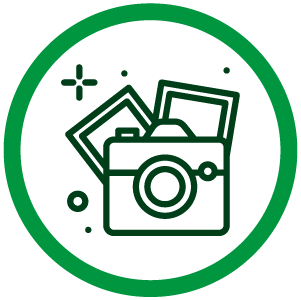 • Professional Photography
To put it to the forefront, we take professional photos of your property for the listings.
• Marketing and Advertising
We make professional listings with professional photos, present your property on over 15 market leader portals and websites, 3D tours, and content highlighting the features of your property.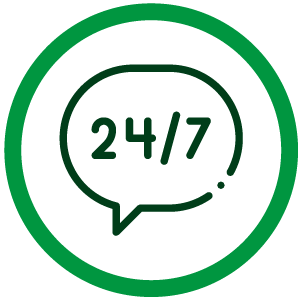 • 24/7 Customer Support
We provide 24/7 customer support to make sure you and your guests are happy.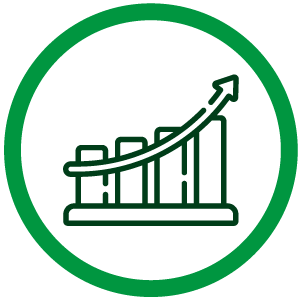 • Punctual Price Update
By monitoring the market continuously, we update the rental prices to maintain a high occupancy rate on your rental property.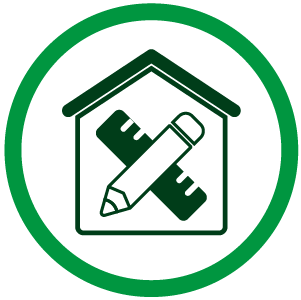 • Interior Design Support
We ensure that your guests are happy with their experience by decorating the look and the feel of your property and your earnings on your rental property rise.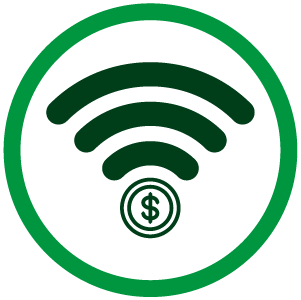 • Performance Report
You can monitor your earnings and expenses online, the performance of your property, in addition to tips to improve the current state of your property.
Advantages of Having a Property Management Service
• Super Host Status
To put your property forward in search results and draw the attention of more guests get Airbnb Super Host ranking.
• Better Tenants
Have tenants without delay and causing less problem.
• Higher Return on Investment
Earn more than long-term rentals with 60-100% rental income.
• Stress-free Process
Manage your properties without any stress or problems.
• Flexible Schedule
Let us do the work when it is available and keep the property for your own whenever you want.
• Legal Arrangements
Enjoy our service and leave all legal procedures and official paperwork to its experts.
Is it a Good Investment to Have a Rental Property in Turkey?
As it enables investors to make money both in the short and long term, one of the most common ways to invest in real estate is to buy a rental property in Turkey. Via monthly rental income, you will start making money right away with the rental property investment plan.
However, it can be difficult to reveal the potential without the help of specialists. You can save a huge amount of time and money for homeowners if you work with a licensed rental management company.
By partnering with an experienced property management company you can make more income.
• Property management companies will help you to avoid rental scams. You get your rents on a regular basis and on time. Property management agencies can take the necessary action to ensure homeowners are adequately compensated if the tenant does not pay the rent on time, and initiate lease policies.
• Not only the marketing plan is crucial in the rental property market but also the condition of the property. Without a marketing plan, even the best-in-class properties may remain empty for a long time. A good property management team will make sure that your home is visible to potential customers on websites and rental property portals. These companies take high-quality pictures, write hundreds of advertisements, and know where to advertise to get a wider pool of candidates in less time.
• When a potential tenant wishes to see your house, you should make yourself available. If you do not have time to accompany these candidates they may turn into lost tenants. By the rental property management system 7/24 easy check-in and easy check-out, are offered.
• Language is not a concern if you are a partner with a professional organization. Experienced companies establish a good relationship with all related persons such as suppliers, tradesmen, and maintenance staff, and they work as a multilingual team. By coordinating the communication between homeowners and tenants property management companies act as a bridge between them.
• The first step to effective rental management is calculation. With online tracking, professional property management will help you detect the status of your home at one glance. Professional firms report results transparently and correctly. These reports on property management help you to gain more profit, communicate how the property performs, what priorities to concentrate on for that portfolio or property.
• Dealing with a team of trustworthy experts who know the business is the strongest factor for partnering with a rental property management company. You will make a good profit without dealing with the stressful processes of potential problems and you will have peace of mind that your property is going to be handled well. You can check rental income properties in Turkey for more information.
What Does Trabzon Homes Offer to Landowners?
We make sure that all properties get high visibility on major rental property portals such as Airbnb, Booking.com, TripAdvisor, etc. as the experts of digital marketing on rental properties. Furthermore, property managers offer a supply of bed linen, professional photoshoots, 24-hour check-in, 7/24 guest service, repair and maintenance, laundry, and consulting for interior design. If their homes are suitable homeowners are also helped with short-term rental permits in addition to these facilities.
FAQ
Q: To be a part of the system are there any conditions to be met by the properties?
A: The list of the necessary materials in the home will be shared as a checklist. Being in a well-kept condition, good location, and well designed will be the motives to be preferred.
Q: How is the agreement made and how long would it take?
A: A meeting will be arranged with the owner or his/her representative within a week of the first touch. The house will be incorporated into the system during the first consultation if all goes well. The contract term is usually 1 year.
Q: How will the owner get his or her money?
A: The payment will be made directly to the owner's IBAN via bank transfer. The overall income of the related month is transferred between the 8th-15th days of the next month.
Q: Where do you keep my key and is it safe?
A: We keep the keys with a barcode on each for easy operation and locked in a safe area.
Q: What happens if visitors forget to give the keys back?
A: When this happens we contact the tenants and visitors and get them to mail the keys back to us. The deposit of the lessor will be used to replace the keys in the case that the keys are not returned or are lost.
Q:Should the owner stay for a time in the house? Does the min/max time limit exist?
A: The hosts should leave at least 80% of the availability for the rental duration (this rate may be flexible for special occasions). The owner should tell us 2 weeks in advance of the time of stay. If there is a final reservation for the specified dates, these dates should be reserved for tenants/customers, as it is not possible to cancel.
Q: What will happen to the house in case of any damage?
A: On the online sites where the houses are advertised there are guarantees to protect the owner. As long as the harm is proven it can be compensable. A deposit is demanded from tenants for the local channels that are used for longer rental periods to secure the owners. In the event of any harm other than the tenants', compensation should be made by the landlord.
Q: Should the house be insured by the landlord against flooding, robbery, fire, etc.? Are you looking for any specific insurance type?
A: It is completely up to the house owner but we recommend getting insurance. The risks and costs can differ between different properties. In case of any need, we will advise our expert team.
Q: How are durable goods refurbished?
A: As long as the appliance is working it can be used. If their goods are new, houses bring more profit. For this reason, and the expenses belong to the landlord if necessary and the renovation initiative belongs to the landlord. The landlord is notified and the appropriate guidance/advice is given if a complaint about the item is received or the need for improvement becomes apparent.
Q: What are the non-durable goods (towels, linen, etc) policy? Who pays for the costs? How do you get the landlord's approval?
A: The owner has the responsibility and the expense of preparing it 100% for renting when the house is first incorporated into the system. We provide advice and guidance for you. Without charging it to the owner, we refurbish hygienic products such as shampoo, soap, etc., and non-durable items after the lease term begin.
Q: How are utility bills like water, internet, power, etc. processed? Who's paying the bills?
A: The landlord is responsible for all the utility bills. We can follow them and make the payments in case they provide us with CC details for setting automatic payment orders on behalf of the landlord with his/her demand.
Q: How do you pay for monthly property fees, taxes, etc., and follow their policies?
A: Payments for the property are the responsibility of the owner. We can follow them and make the payments in case they provide us with CC details for setting automatic payment orders on behalf of the landlord in case of his/her demand.