Top Reasons to Purchase a Property in Turkey
Turkey has a unique position connecting Asia and Europe together with nearly ten thousand years of history. Its rich traditions, natural beauties, and low living costs make Turkey a famous and ideal location for investors and tourists. Here we have nine great reasons why you should buy a property in Turkey: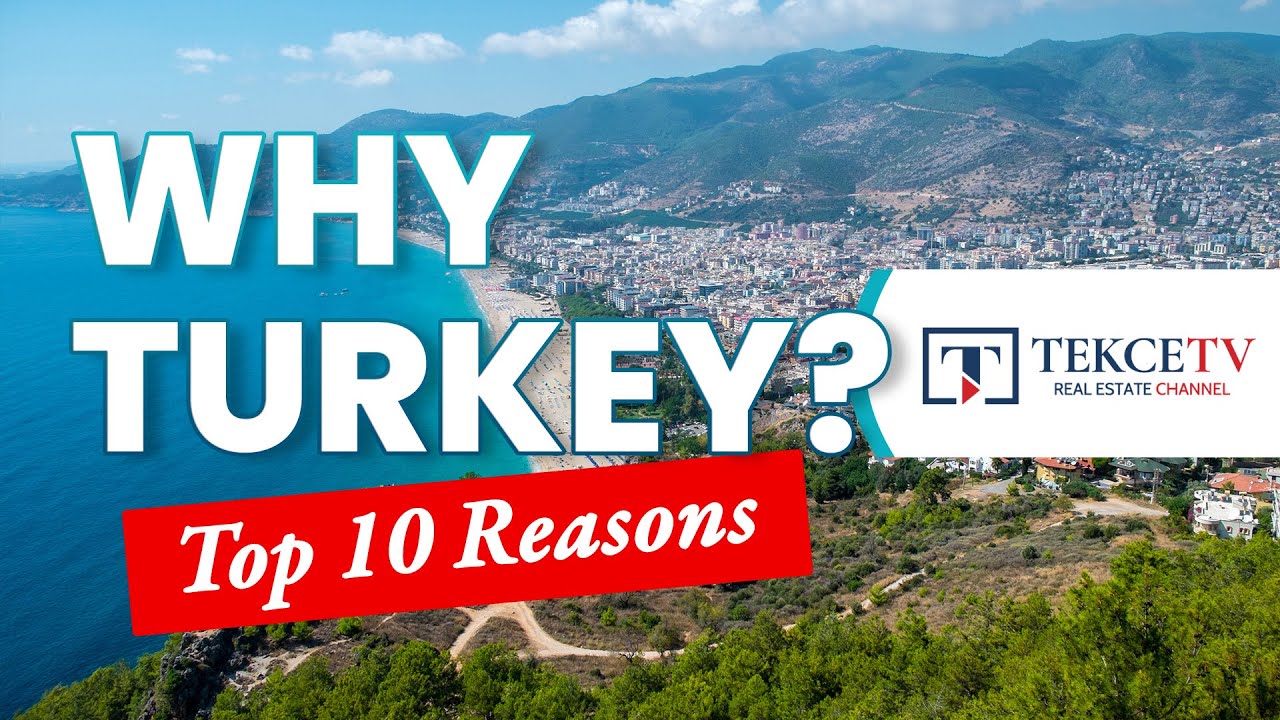 Wide Selection of Properties
Did you know that from land to villas, you can find all types of properties in Turkey? With so many properties ranging from studios to spacious villas, you are just one step away from your dream property. You can check our properties for salepage for more information.
Affordable Prices
Turkey offers advantageous prices on properties than other countries. For example, London is approximately eight times more expensive than Istanbul. Due to changing exchange rates, you can buy a property at affordable prices in Turkey.
Under Construction Property Installment Options
If you don't have cash, or if you don't want to invest your cash into property investment, you can buy off-plan or under construction property so you can benefit from annual payment terms between 6 to 60 months. You can own your property in the time period of your choice without paying any interest. You can check ourproperties with installment plans here.
Easy to Buy
Buying a property in Turkey is easier than ever, thanks to new amendments to purchase laws over the recent years in order to help investors. At Trabzon Homes, we help you every step of the way with our before and after-sale services.
Advantageous Value Per Square Meter
In Turkey, the property prices and square meter value is cheaper than most of the European countries. If you come away from the busiest cities in Turkey prices get even cheaper, and gives a mass potential for lucrative long-term investment opportunities. With the current exchange rate of the Turkish Lira versus foreign currencies, now is also an ideal time to buy because you get more for your money. Customers looking for a guaranteed rental investment property can also find lucrative opportunities.
Cost of Living
Thecost of living in Turkey is an alluring factor for deciding whether live in a country or not. Most of the foreign buyers especially prefer living in Turkey after seeing the low cost of living and reasonable prices on bills, taxes, and utilities.
Transportation Facilities and Rich History, Culture, and Entertainment
Turkey houses many different cultures, traditional delicious food, natural wonders, and archaeological areas. Most of the major cities provide cultural activities such as museums, concerts, exhibits. Also, the coastal cities offer both cultural activities, historical places, and sportive and cultural activities.
Great Investment Opportunity
Turkey is known as a global hub for an investment offering a lot of different opportunities to investors. Many foreign investors especially prefer Turkey for investment purposes. If you want a profitable return on investments, you're doing it in the right place.
New and Improved Turkish Citizenship Conditions
According to new regulations published in the Official Gazette on 19.09.2018, Turkish citizenship conditions have changed. You can buy a ready property worth 250.000 USD, or you can obtain Turkish citizenship by notarized property purchase commitment worth 250.000 USD. Click our Turkish citizenship page blog for more details.
Contact us for more detail and speak to a sales representative about buying a property in Turkey.