Buying a Property in Turkey Step by Step
Are you looking for a reason to live in Turkey? If you have ever seen Turkey, you know that this question can be answered in numerous ways each more attractive than the prior, but let's try to summarize it in few headlines;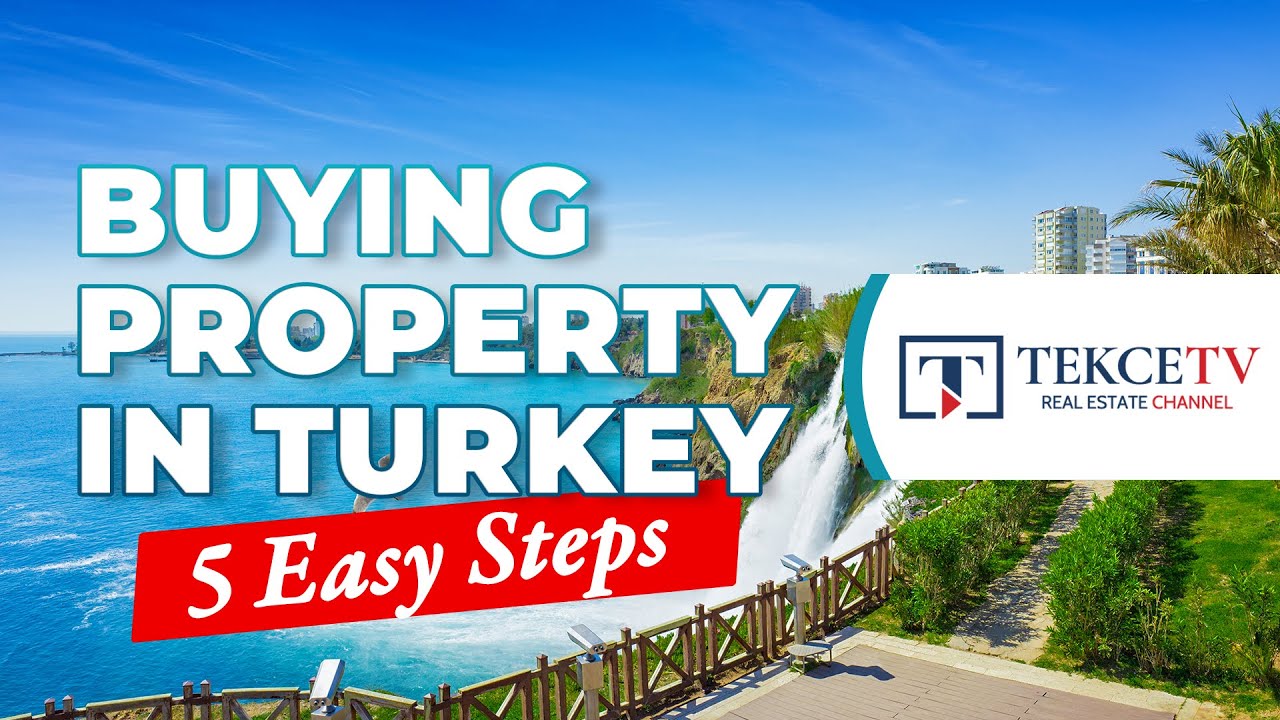 Opportunity to enjoy four seasons at the same time: In Turkey, while you can enjoy the hot water near the beach, people go skiing in Erciyes or enjoying the natural beauties of spring in the plateaus of Rize at the same time! How many other countries can offer that?
Natural beauties: You want beautiful beaches? Even Cleopatra preferred the sandy beaches of South Turkey. Do you want to enjoy nature? Let's go to the Black Sea region, where green and blue meet. Enjoy the forest that goes as far as the eye can see, while breathing the cleanest air you can imagine. If you want a bit laid-back place, you can always go and enjoy the white buildings that lying downhills over Bodrum, overseeing the sea. While you are discovering Turkey, you will also discover your inner photographer thanks to breathtaking sceneries all over the country.
Low living costs: Turkey offers lower living costs compared to most of the European countries. Thanks to the inflation rates Turkey is one of the best countries in the world for foreigners.
Rich culture and history: Roman Empire, Byzantine Empire, Seljuk Dynasty, and Ottoman Empire is just a few examples that lived in these lands. You can find mosques, churches, historical buildings, and sites in every corner of the country dating back centuries. Also, different lifestyles and culinary cultures can be found in every corner of Turkey, inviting you to discover.
High investment potential: As the 19th largest economy in the world, Turkey offers amazing investment opportunities. Title deeds are freehold, so the ownership belongs to who has legally bought the property. Return on the real estate rates is much better than most of the European countries. Turkey is a consistently developing country so you can choose among many different investment options, real estate is just the first branch.
As you can see, there are way too many reasons for you to start your new life in Turkey.
You loved Turkey as a vacation place, now you can start your new life easily by buying a property once you discover how easy, secure, and fast the process is in Turkey. Let's start.
There are 5 easy steps while buying a property in Turkey:
1. Determining your Wishlist and Criterias
After deciding to buy a property the first step is defining the most important points by answering these four simple questions:
• What are my purchasing purposes?: Are you looking for a family home living peacefully with your family or more of a vacation house for holidays? You may want to gain a passive income from your investment as well? These questions can help you narrow down your requirements.

• Where do I want to live?: After defining your purchase purpose, you can ask yourself this question. If you are looking for an investment property, it needs to be in an area that will gain value. If you are looking for a holiday house you want it to be close to the beach and in a vacation zone. The area that you will live in needs to meet the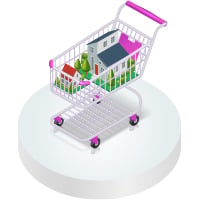 requirements of your preferences.

• How much budget do I plan to invest in my property?: Choosing the property suited for your budget is one of the most important steps of property purchase. Consider extra payments that come after purchase such as title deed conveyance and document transactions before buying property. You can visit our expenses page for more information.
Luckily, finding financial support in Turkey is quite easy. You can make payment plans with construction companies or mortgages. For more information about mortgages, you can watch as our guide explains the mortgage process, or you can learn about our brand new technic known as TeleMortgage.
Turkish public and private banks are highly proficient at meeting the needs of buyers in Turkey. Money transfers from abroad, billing payments, mortgages, pensions, and high-yield savings are just a few of them. Of course, before any transaction with a bank, you need a tax ID number and a bank account.

• What are the features I want in my property?: This question can be transferred to "How do you want to live?" because your property wishlist depends on your pleasures. Do you want smart home features? Or maybe you want a private garden? Maybe a swimming pool in a secure complex? The features change accordingly depending on your lifestyle and goals.
2. Working with Real Estate Agency
Assuming that it's going to be your first time buying a property in Turkey, it's essential to work with a professional real estate agency. No one can know the local market like a real estate agent. It can save you money and time with knowledge and experience in the property buying process. Therefore, it's very important to use a professional real estate consultancy service.
3. Viewing Tour
You know what you want in a property and you choose few options to see with your real estate agent. Now it's time for a viewing tour. You can provide viewing tours through online channels using our TeleProperty service. Make sure that you can ask every question, take pictures of the positive attributes of the property, and take notes so that you won't forget about the properties afterward. When comparing alternative properties you can use these notes to not missing any details and you can review details whenever you want. If you are not sure about which property, consult your real estate agent for alternative insight.
4. Agreeing on the Terms and Preparing Sales Contract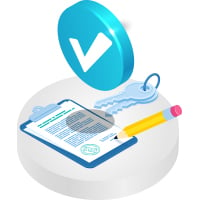 When you find the right property, it's time to negotiate. This is another advantage of using a professional real estate agent because he can lift the language barrier and help you negotiate for better prices. The main reason for agreeing on the terms is to achieve the best results for both parties on the terms such as handover, transfer dates, and payment schedule. Your professional agency can make a sales contract at this step, recording the agreed terms.
During this stage make sure that any front payment you made is added to the sales contract.
5. Making the Transactions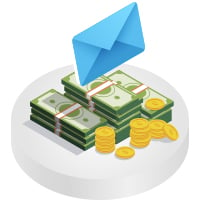 After agreeing on terms it's time for payment. You need a tax number with your passport and you need to open a bank account before sending the money. After sending the money to the seller, gather the necessary documents -you can find detailed information about necessary documents from here- and apply for a title deed transaction. If you are an overseas buyer you might want to take into consideration that title feed transfer takes place within 2-3 after application. During the title deed transferring stage, make sure to bring a swore translator because they require one while the transfer process. After both parties signed the title deed transaction congratulations, you now have a property in Turkey!
The transactions are easy to follow once you learn about to process. All there is left to do is enjoying your new life in Turkey!
Q&A
Q: Is the property sales process in Turkey trustworthy?
A: The land register system used in Turkey is almost unbreakably safe and every real estate transaction is officially registered.
Q: Do I own the land when I purchase a property in Turkey?
A: Turkey is using freehold ownership rights. This means the legal owner of the property owns the land as well. His/her foreign heirs can also take over this property by inheritance.
Q: Do I need to pay for the title deed as well?
A: When buying a property for the first time, you need to pay a 4% title deed fee, shared between 2% from the seller and 2% from the buyer.
Q: Can I rent my property?
A: You can rent out your properties to third parties and you can set a rental price, going up every year by a rate determined by the state. Your rental income is subject to income tax though.
Q: How much are the VAT rates in Turkey?
A: The general VAT rate in Turkey is 20%. These rates can apply differently to the properties depending on the type of the property, starting from 1% to 8% for residential buildings with a net living area of less than 150 m².
Q: Can I buy a property without paying VAT?
A: VAT exemption can be applied to foreign business buyers if they don't have an office, representative, and aren't making any income in Turkey. Foreigners who don't live in Turkey also benefit from VAT exemption on a property purchase. There are few notes to remember about VAT exemption;
• To use VAT exemption, property payment must come from abroad.
• You have to keep the real estate for at least a year.
• VAT exemption can only apply to invoiced purchases from construction companies.
Q: Is DASK(Compulsory Earthquake Insurance) mandatory in Turkey?
A: Submission to DASK is a mandatory application for the title deed. But other than that, additional insurances are optional and up to the owners.
Q: Do I have to make full payment before I get my title deed?
A: Yes. It helps to complete the legal process more easily, and during the signage stage of the title deed transaction, the seller has to confirm that he gets full payment.
Q: How much am I going to pay annually for my real estate?
A: Annual taxes for properties can change based on the location;
| | | |
| --- | --- | --- |
| Property Type | Metropolises | Cities |
| Residential Properties | 0.2% | 0.4% |
| Commercial Properties | 0.1% | 0.2% |
| Farms | 0.1% | 0.2% |
| Lands | 0.3% | 0.6% |
Q: Can I get a residency permit if I buy a property?
A: By buying property, you gain the right to apply for a short-term residency permit. As long as you have your title deed, you can renew your residence permit.
Q: After buying a property in Turkey, can I apply for citizenship?
A: Applying for citizenship depends on some conditions. You can see our "Citizenship in Turkey" page for more information.
Q: I bought a property in Turkey. Do I need to pay income tax?
A: Income tax can only be imposed if you gain an income from the property. If you don't rent out your property or sell it at a higher price than you bought, you don't due for income tax.
Q: Is there a difference if I sold my property to another foreigner?
A: Did you encounter any different treatment from the government when you buy a property? The standard buying process applies to all who wished to buy a property in Turkey, nationality aside.
Q: Do I pay for the title deed fee as well when I'm selling my property?
A: Yes. The total title deed fee (4%) splits halfway; 2% from the seller and 2% from the buyer.
Q: Why should I deal with Trabzon Homes while purchasing a property?
A: Trabzon Homes guarantees 100% customer happiness and "Zero Failure". We have the best price guarantee which means you will not find a cheaper price anywhere else than ours for the same property.
Further Information
If you have more questions about the process described above, visit our WikiProperty page. Or contact our sales representative by email, phone or one of our local offices.