Turkish Citizenship by Property Investment
You can apply for Turkish citizenship by buying a property worth at least 400,000 USD in Turkey with the decision published in the Official Gazette of Turkey in 2022. Real estate investment is the most preferred type of citizenship in recent years because you both gain citizenship and have a long-term profitable investment.
Our property experts and company lawyers guide you through the whole citizenship process. We help you meet Turkish citizenship requirements and enjoy all the advantages and privileges of Turkish citizenship with Zero Failure.
Advantages of Being a Turkish Citizen
• Applicant is allowed to live abroad and apply for citizenship after getting a residence permit. After becoming a Turkish citizen, living in Turkey continuously is not necessary.
• Turkish citizens can acquire a long-term residence permit which allows individuals to live in Turkey without a limited residence period.
• Children or spouse of the applicant can acquire citizenship together with the applicant at the same time.
• Many countries do not require visas from Turkish citizens for traveling through them. Turkish citizens can stay 30 to 90 days without any visa requirements. Some of the over 100 visa-free countries can be listed as; Argentina, Brazil, Chile, Colombia, Mexico, Panama, Peru, Albania, Armenia, Azerbaijan, Belarus, Bosnia and Herzegovina Georgia, Kosovo, Macedonia, Moldova, Northern Cyprus, Serbia, Ukraine, Madagascar, Morocco, Tanzania Tunisia, Hong Kong, Indonesia, Japan, Kazakhstan, Lebanon, Oman, Qatar, Singapore, South Korea.
• For traveling to other countries that require a visa, the application process is easier. The Visa Liberalization Dialogue was launched in 2013 for granting Turkish citizens visa-free travel rights to Schengen countries. Once it's settled, traveling through most of the European countries will be visa-free.
• All Turkish citizens can benefit from free education and health services.
• Turkish citizens can benefit from free pension programs provided by the government. Retirement by private pension programs is not necessary.
• After being a Turkish citizen, legal procedures such as establishing a business or property purchasing process are easier and faster.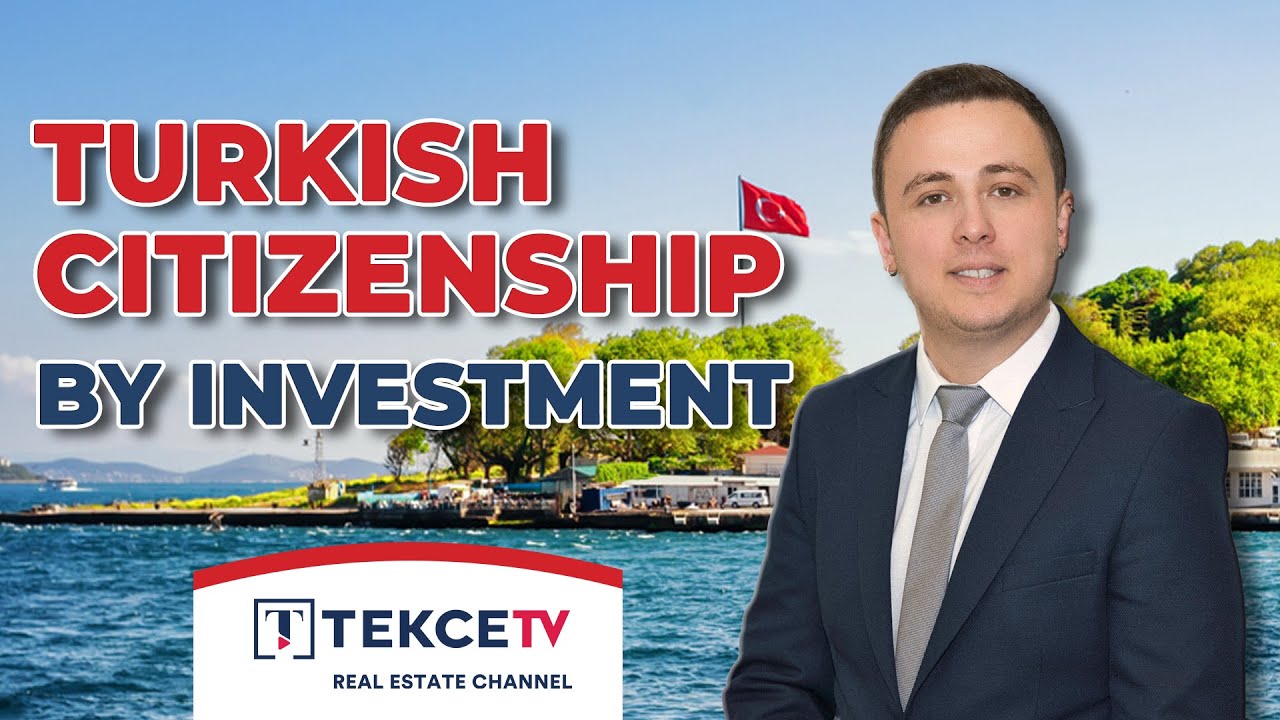 Qualifications for Getting a Turkish Citizenship
The applicant should meet the following conditions:
Turkish Citizenship Types
Birth: The easiest and natural way to obtain Turkish citizenship is by birth. As mentioned in Article 1 of Law no 403, children who have at least one (1) Turkish citizen parent have the right to obtain Turkish citizenship.
Adoption: A child adopted by a Turkish citizen can acquire Turkish citizenship after the date of adoption.
Marriage: Individuals who have married a Turkish citizen for 3 years can apply for citizenship. For obtaining citizenship, the couple must meet with the conditions such as living within the unity of marriage, not threaten national security and having a healthy marriage.
The Turquoise System: In 2017, the Turquoise System which allows people who have advanced technological, economic, sportive, cultural, art, and business had introduced. Tourquoise System is alternative citizenship that grants almost full rights.
Investment: Turkish government has introduced a new way to become a Turkish citizen in 2018. Investment ways can be listed as; purchasing properties worth 400.000 USD (with a deed restriction not to sell them for 3 years), depositing 500.000 USD cash in Turkish banks (with a condition not to withdraw for 3 years), buying government bonds worth 500.000 USD (with a condition not to sell them for 3 years), purchasing shares worth 500.000 USD in Turkish REITs or VCTs (with a condition not to sell them for 3 years), making 500.000 USD fixed-asset investment or establishing a business with the employment of 50 employees.
Property & Residence Permit Holders: Individuals who own a property in Turkey must have lived in the country for an uninterrupted period of 5 years before applying for Turkish citizenship. Article 11 of law no 5901 clearly lists the requirements for an uninterrupted residence permit.
Required Documents for Turkish Citizenship Application by Investment
• Application Form,
• Valid passport,
• 4 biometric photography taken within 6 months of each member of the family,
• Birth certificate,
• Residence permit or valid touristic visa on applicant's passport,
• Documents of relationships with applicant's spouse and children such as marriage license, birth certificate of dependent children's,
• If applicable, Turkish ID copy and address of applicant's relatives in Turkey,
• Application tax payment receipt,
• Appraisal Report,
• Bank receipt showing payment of minimum 400.000 USD,
• Title deed or notarized documents of property purchase.
APPLY FOR THE CITIZENSHIP PROGRAM NOW!
Steps to Follow when Applying by Property Purchasing
Trabzon Homes team is ready to assist you during the application process from the beginning.
• Arranging a Viewing Tour: Trabzon Homes offers property options according to the applicant's wish list and follows a sensitive policy about maintaining customer's comfort during the whole process. With a comprehensive viewing tour, customers are one step closer to their dream home.
• Purchasing a Property: After deciding which property valued at over 400.000 USD is going to be bought, the customer will arrange the required documents to apply for the title deed of the property with the assistance of Trabzon Homes.
• Applying for Citizenship: Immigration Bureau is the responsible office for citizenship applications. All process is followed by Citizenship Information Office in Istanbul and Ankara.
• Receiving a Turkish Passport: Depending on the number of family members, citizenship acquisition is going to be finalized within 2 to 6 months.
With the decision published in 2018 on the Turkish Official Gazette, some regulations regarding the transition of foreigners to Turkish citizenship changed. Frequently Asked Questions about the new regulation are listed below;
Question: How does the course of proceeding of citizenship application in Turkey?
Answer: If you buy a property valued at 400.000 USD and above, you may apply General Directorate of Land Registry and Cadastre. After this application will send to the Ministry of Environment and Urbanization. Sworn property valuation experts check and validate whether or the value of the properties more than 400.000 USD. One of the critical points is that the title deed(s) is not sold for three years. Ministry sends the application to the General Directorate of Population and Citizenship Affairs. Finally, you may sign to get ID cards and a Turkish passport.
Q:Which of my family members can be Turkish citizenship?
A: You, your spouse, and all your children under the age of 18 years old.
Q:What are the necessary documents for citizenship?
A: When you buy a property from Trabzon Homes, our professional team helps you to supply all the needed documents.
Q:May I buy one property value of 400.000 USD or can it be multiple?
A: You may have several properties which have a total value of more than 400.000 USD. You must apply for all title deeds processes at the same time.
Q: Will my citizenship has become definite automatically when I fulfilled all the requirements?
A: No. The approval of citizenship depends on verifying that it does not pose a national threat by national archive documents.
Q:I've bought a property in Turkey in recent years. Nevertheless, can I apply for Turkish citizenship?
A: No. Only property purchased after 20 September 2018 is valid.
Q:The process of citizenship can take up to 2 months. Do I get a Residence Permit for this process?
A: Yes. You and your 1st-degree family are granted a residence permit (No:6458/31-J).
Q:Who can apply for a Turkish passport? Which nationalities?
A: Everybody who is able to buy property in Turkey can apply. All nationalities.
Q: What is the position for application of the Ministry of Environment and Urbanization?
A: Ministry of Environment and Urbanization verifies that the value declared in the Land Registry is more than 400.000 USD with sworn property valuation experts. All the property value must be paid by bank transfer to the Property Sellers.
Q:Can I get citizenship for my child over 18?
A: No.
Q:When should I calculate the Exchange rate of USD and TL?
A: Tapu Office calculates the Exchange rate received from the Turkish Central Bank on the application date.
Q:How long does the Turkish citizenship process take?
A: If you have fulfilled all requirements, it takes time within 30 days.
Q:Can I get citizenship for my disabled (invalid) child over 18?
A: If your child is in need of parent care, you can get citizenship by documenting this situation.
Q:Should I buy commercial properties with rental income and become Turkish citizenship by investment?
A: Property type is not relevant, it depends on the owner's needs.
Q: Do Turkish laws allow dual citizenship?
A: Turkish laws allow dual nationality. But some countries such as India, China, and Saudi Arabia do not recognize or have certain limitations in place regarding dual nationality, therefore, you should check with your consulate about original nationality.
Q: Do Turkish laws allow triple citizenship?
A: Turkey allows multiple nationalities. But, some countries do not recognize or have certain limitations in place regarding dual or multiple nationalities, therefore, you should check with your consulate about your original nationality.
Q:May I have assistance with this citizenship application process?
A: Trabzon Homes's expert team will be with you to guide your whole process.
Q: When I become Turkish citizenship, do I have to abdicate my current citizenship?
A: Turkish laws permit multiple citizenships. You do not have to abdicate your current citizenship.
Q: Will I do my compulsory military service when I become a Turkish citizen?
A: This issue has not been finalized yet. We will update here when we know.
Q:How can I apply if I do not have time to come to Turkey?
A: If you send Trabzon Homes power of attorney, we may follow up for you all updates and processes from the beginning until the end.
Q: Is it compulsory to live in Turkey to acquire Citizenship?
A: No.
Q: Is there any condition for the applicant to bring his/her whole family to Turkey during any phase?
A: No. Only the applicant must be there with the necessary documentation required for his family.
Q: Is any necessary a test or brief preliminary interview at any phase?
A: No.
Q: May the applicant do any business in Turkey?
A: Yes.
Q: How do I acquire Turkish Citizenship as a stateless person (heimatlos)?
A: You may apply to citizenship with a required document certifying the applicant's statelessness (Travel document issued by the United Nations) when you buy at least worth of 400.000 USD property.
Q: Is there another way to get Turkish Citizenship?
A: In case your budget is not enough, you can apply for a Turquoise card. This card provides like the Green Card of the United States. The Turkuaz card allows you to exercise all citizenship rights except voting and compulsory military service.
Q:How many people should apply for one Title Deed?
A: Just one person. Your family from first degree (spouse, your children under the age of 18 years old.) may apply for citizenship by investment.
Q:What are the important issues to know?
A: Ministry wants to be sure that the value of a property is over 400.000 USD. Sworn property valuation companies confirm the accuracy of the price to avoid price fraud. There may be deviations of up to 20% between the sales price and the valuation. Trabzon Homes recommend that you do the calculations and buy property considering this situation.