Update: The expected law entered into force on April 1, 2017.
For foreigners who are eager to purchase a property in Turkey, VAT-Exemption has been passed in the Turkish parliament.
In Turkey, depending on the dimension of the apartment, the VAT rate of real estate varies from 1% to 18%. Commercial units such as businesses or shops have a fixed VAT rate of 18%. Foreigners won't pay VAT for real estate anymore.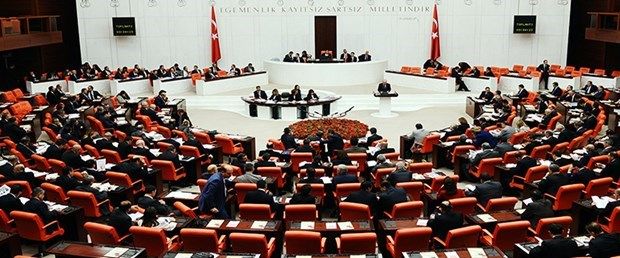 Presented an exception of 18 percent of significant worth included duty, Turkey's parliament has affirmed an omnibus law (VAT) for foreigners who buy real estate in Turkey.
The law was passed by parliament late on 23th of February, and the same law will be applied to Turks who are abroad for over six months.
Foreign buyers won't pay VAT for their first houses or workplaces in Turkey in case that they make their securing installment in USD or Euro They also shouldn't sell their properties for any less than one year after the obtaining.
Turkish Citizenship for $1 Million Real Estate
As indicated by a changed declaration that was distributed in the Official Gazette on Jan. 12, 2017, Turkey likewise promised to allow Turkish citizenship to foreign buyers who purchase properties worth in any event $1 million and keep them for no less than three years.
Foreign Buyers are Buying More Houses
Authority information from the Turkish Statistical Institute (TÜİK) uncovered on Feb. 25, 2017, that the property deals in Turkey surged 13 percent in the main month of 2017 from a year prior.
As per the information, somewhere in the range of 95,389 houses were sold. Purchases made using solid advances were 35,993 in the month, up 35.4 percent from that time of the earlier year.
The number of properties sold to foreign buyers in the month was 1,386; down 5 percent contrasted with that time of a year ago.

Istanbul Is the Most Popular
Istanbul was the main territory with 441 deals in January, in urban areas where outsiders most vigorously put resources into the land. Istanbul was followed by the Mediterranean territory of Antalya with 264 deals, Bursa with 137, and Ankara with 72.
Iraqi natives bought 279 properties in Turkey in January, followed by Saudis at 144 units, Kuwaitis at 115 units, Afghans at 107 units, and Russians at 60 units.