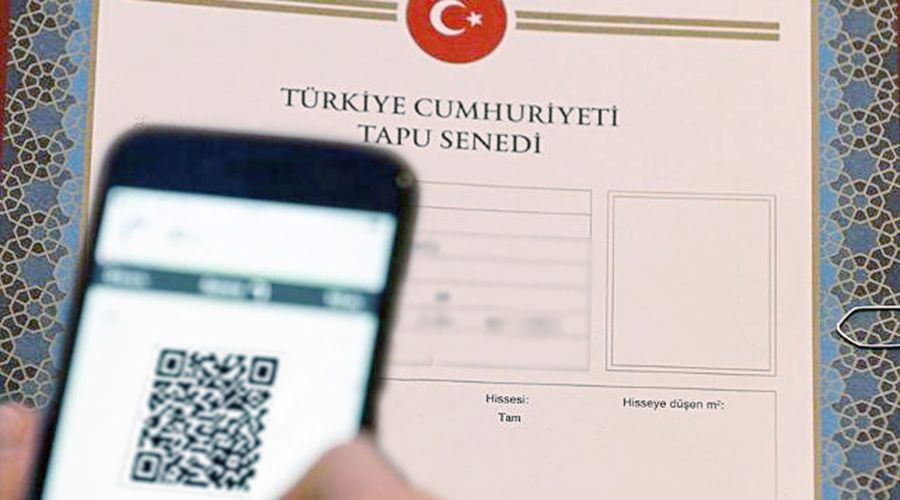 Mr. Murat Kurum, Minister of Environment and Urbanisation, has made an opening speech in the "Digital Title Deed Period Presentation" meeting. He announced that acquiring title deed process has an entered a new era and emphasized that information and technology are very important factors in being a well-developed country, especially in the 21st century.
In Turkey, the digital age begins with new title deed amendments. Most of the title deeds are filled with unnecessary information. There is not enough time for all transactions in land registry offices, hover many operations are made on the title deeds. Title deeds with QR codes offer easy operation, fast technology, and many transactions in less time in land registry offices. Citizens will have to pay a little amount of money if they want to transfer their title deeds. Such change is the beginning of other technological innovations. QR code title deed project will be tested in 2 cities of Turkey.
What are the advantages of digital features on title deeds?
• A property identification number (ID) will be assigned to teach property so you can get information about the property.
• Scan the QR code and you will find gross and net square meters.
• You can see the map of your property with the "route" application.
• QR code will help you to reach the information about the title deed of the property via mobile phones or tablets.
What is QR Code?
The QR code (Short for Quick Response) is used to save a contact to the address book, show a certain text to the user, open an URL, and or create text messages. You can be informed about that information of the property via mobile phone or tablet thanks to this digital feature.
How to Use QR Code?
As a first step, you have to download a free QR code reading system on your tablets or smartphones. After scanning the barcode, you can log in to https://parselsorgu.tkgm.gov.tr/ website. That way you can learn all the information about the property. QR code shows your property's location, type, net, and gross square meters. Our lives will be easier and we will benefit from many advantages with this new technological way.