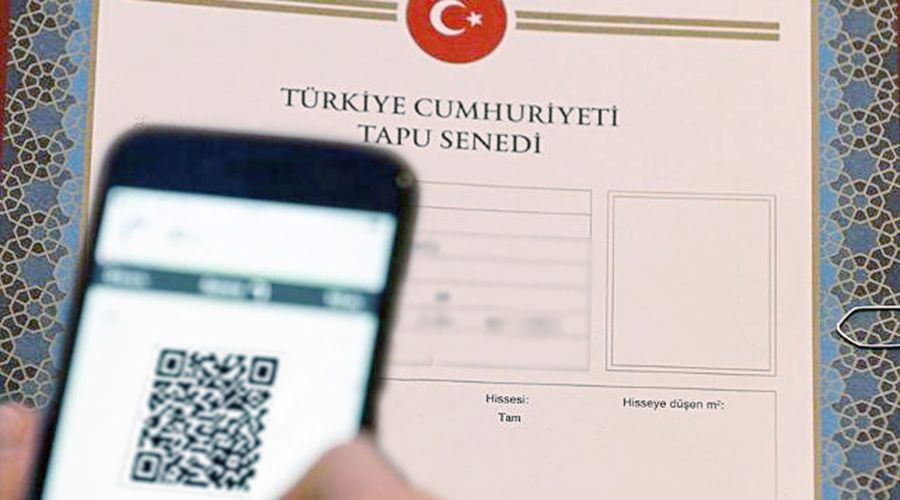 Minister of Environment and Urbanisation, Mr. Murat Kurum has made an opening speech in 'Digital Title Deed Period Presentation' meeting. Mr. Kurum announced for title deed in Turkey apart from other countries. Murat Kurum referred that information and technology are essential on 21.century that the innovations are pursued continuously.
Digital age begins with new deeds amendments in Turkey. Many title deeds are filled with redundant information. Every day, many operations are made on the title deeds but time isn't enough for all transaction in land registry offices. Title deeds with QR code offer speed technology, easiness operation and many transactions on the little time in land registry offices. Citizens can change their title deeds on condition that they will pay a little money in land registry offices. This change is a beginning of the other technological innovations. QR code title deeds project will apply to 2 cities for the test.
What are the benefits of digital features on the deed?
• There will be a property identification number (ID) for each property and you can learn information about the properties.
• It is sufficient to scan the QR code to find the gross and net square meters.
• With the 'route' application, you can see the map of your property.
• You will reach the information of the property's title deed with the QR code from mobile phones or tablets.
What is QR Code?
The QR code is short for Quick Response. The QR code is used to show text to the user, to open a URL, save a contact to the address book or to create text messages. Thanks to digital feature, you can be shown that information of the property via mobile phone or tablet.
How to Use QR Code?
Firstly, you have to download a free QR code reading system on your tablets or mobile phones. After you scan the barcode, you can directly log in http://parselsorgu.tkgm.gov.tr/ website. You can learn all the information for the property that it reads this QR code barcode. QR code shows your property's type, location, net and gross square meters. In this way, our lives will be easier and we will benefit from many advantages.