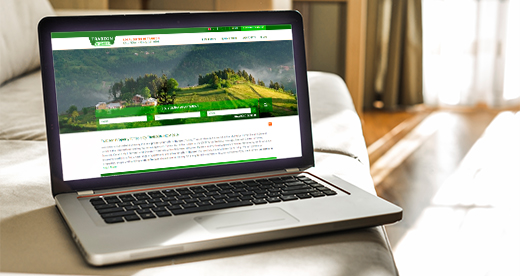 We are very excited and pleased to announce the launch of our newly designed website! We previously announced the website of Trabzon, which has made many successful sales in the city, in September 2018. Now, we are delighted to officially announce the launch of the new Trabzon Homes on May 4, 2021. After hard work and dedication, we have enhanced its features with a stylish face and a modernized layout to ensure more user-friendly experience for our clients.
We wanted to make the new website being faster and easy to navigate with additional languages, and new advanced filters that provide more detailed results based on your wishes.
The Most Advanced Real Estate Website of Trabzon in 3 Languages
With additional 2 languages, the brand new Trabzon Homes website has also started to serve in Turkish and Arabic now, besides English. It is ready to discover with a wide range of properties from apartments to commercial properties in Trabzon with high-resolution photos you can search with more advanced options and tags. Plus, you can find more than 10 currency options where you can convert the prices to your preferred currency while searching for your property.
Above all with the most current property listings from several locations of the city, we will be constantly updating our website by sharing new blogs, articles and newsletters you can get more information about the top real estate trends of Trabzon.
Do not wait, check it out now trabzonhomes.com to see the latest craft of how a website harmonizes with the beautiful city nature!
With the improved istanbulhomes.com and spainhomes.com, we are walking with determination on our assertive route for being the global leader in the real estate market. And very soon, you will see our new website and our expanding borders.. Stay tuned!