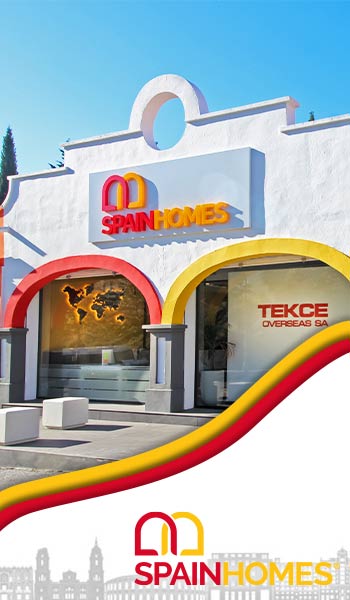 On 1 October 2018, Tekce Overseas SA opened its first office with Spain Homes brand in Benalmádena, Málaga. Tekce Overseas SA is a sister company of Trabzon Homes. The company was established under the leadership of Bayram Tekçe and Özkan Tekçe in Spain, in November 2017. We are now in Spain, Málaga by the name of Spain Homes after Antalya Homes, Istanbul Homes, Trabzon Homes, and Bursa Homes.
In the international real estate market, Spain Homes started to put its work in action with brand-new term goals. We aim to establish 14 offices within 5 years along with Spain Homes. Our vast range of portfolios and the rich database will help you to find the home you dream of for many years.
Spain Homes is serving both in spainhomes.com and in its office in Málaga. Spain Homes have a huge team of native speakers of 20 languages with Swedish, Dutch, Arabic, Persian, Spanish, English, French, Russian, Germany, Turkish, and many more. When you buy a property from us, our professional team helps you from getting your title deed to our after-sales services. Our goal is to provide 100% Customer Happiness when they meet their dream home.