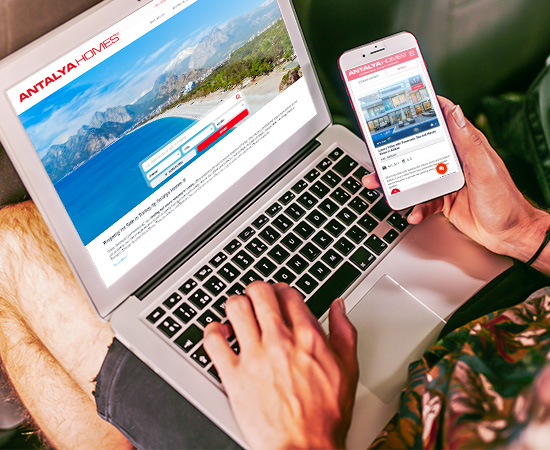 As Tekce Overseas Gayrimenkul AS, we are very excited to announce the launch of our newly designed website of Antalya Homes ®! As a leading real estate company, we keep improving our websites to provide better service for you. On 7th September 2021, we launched the new website of Antalya Homes ® with the aim of creating the fastest, mobile-friendly, and user-friendly website with hard work and determination. Our daily updated website is online with a rich selection of listings in many languages, advanced filters, and renewed layout.
Find Your Dream Home with the Fastest Real Estate Website in 9 Languages
The brand new website of Antalya Homes ® serves in 9 languages to reach out to as many people as possible, from all over the world. There are various properties from the main regions of Turkey.
Now you can enjoy the fastest real estate of Turkey with its modernized face and improved search button to find the house you dream of much easier and much faster.
Tekce Overseas Gayrimenkul AS keeps walking with successful steps of dedication on its road of being the global leader of the real estate market. We will continue to expand our borders with new brands, new faces, and new locations.
Find the real estate of your dreams in Turkey! Check it out now: https://antalyahomes.com/