A new circular regarding residence permit applications through real estate purchase has been sent to the Presidency of Migration Management of the Ministry of Interior. The residence permit will no longer be obtained with the rental agreement, and the new circular sets a minimum price limit for the property to be used in the residence permit application.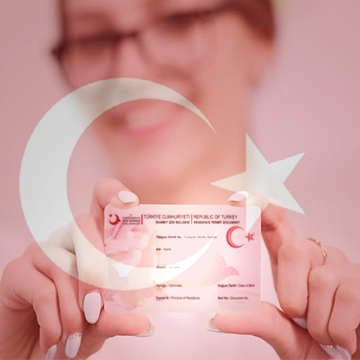 As a result of the new regulation, rental agreements previously gave foreigners the right to stay in Turkey for more than 90 days as a tourist residence permit. But now, foreigners must purchase real estate to apply for a residence permit in Turkey.
In addition, the sales price of real estate to be used in residence permit applications must be a minimum of 75.000 USD in metropolitan cities and 50.000 USD in non-metropolitan cities as of April 27, 2022. The assessed value on the property appraisal report must comply with this condition as well.
So, the value of the appraisal report and the real estate sales price (the price on the deed) must be at least 75.000 USD in the big cities, such as Trabzon, Istanbul, and Ankara, where foreign investors show great interest.
The residence permit application can not be approved if the assessed value of the property on the appraisal report is over 75.000 USD but the price on the title deed is lower. In such a case, a tourist residence permit can be given to the applicant.
Investors who have obtained their title deed before April 27, 2022, will not be subject to this new application condition. Check out our Residence Permit in Turkey page for detailed information.
Tekce Overseas provides full legal support to foreigners in obtaining residence in Turkey with our comprehensive services and corporate lawyers. If you have more questions, we're only a call away!